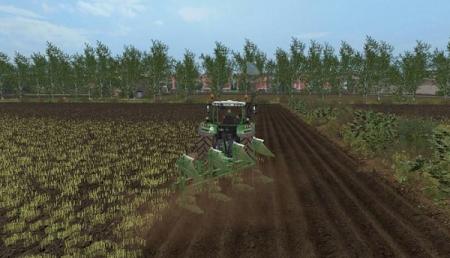 Description:
Hello friends, I present a plow 4 furrow for FS17. The features of the model are suitable for heavy and heavy tillage that works in the groove and out of the groove. They need high performance.
The company Moro is an Italian company, for more details about the model, please refer to the attached link.
3 models included in this package:
14A Maximum working width 260 cm., Depth 22-28 cm., Weight 2250 kg., Power 180-240 HP;
18A Maximum working width 280 cm., Depth 30-40 cm., Weight 2700 kg., Power 300-360 HP;
20A Maximum working width 280 cm., Depth 40-45 cm., Weight 3000 Kg., Power 360-420 HP.
Mod with advanced features and customizable model:
Dimensions and real weights;
Realistic animations;
selectable machining, inside or outside the groove (z-key);
Compatible with DynamicHoses;
dyeable versions;
Selection of the type of shaper;
additional working cam;
Standard and MR version, automatic dialing.
Log.txt clean, SP and MP!
Authors:
Ago-Modding